We are committed to your success.
PFB Architects has been serving the Southeast and Midwest markets for over 70 years, specializing in architecture, interiors, and planning. Over the years, we have evolved our practice from a smaller local presence to a regional midwest practice to a firm with national and international projects, focused on the execution of healthcare, senior living, commercial, and institutional designs, ranging in size from single commissions to large master plan development and implementation.
In 2012, after many successful projects together, we partnered with KaziaLi Design Collaborative, whose research-based, cross-cultural design approach aligns with our own. They have dozens of high-profile projects, including headquarters for the Agricultural Bank of China, Changhong Electric, and Sichuan Media Group. They utilize our expertise in healthcare and senior living, and we benefit from their mixed-use and commercial focus. Together, we generate outstanding results.
USA Projects
We serve clients across the nation.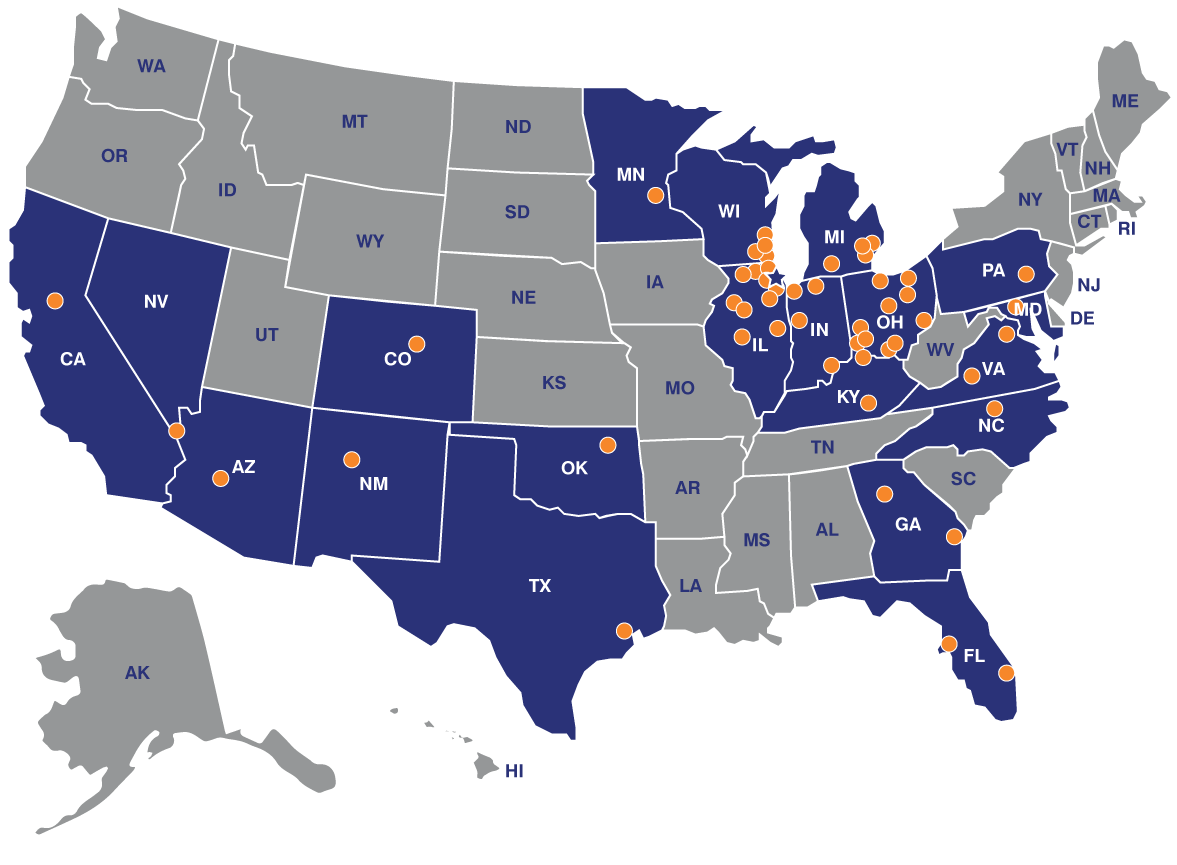 What we've accomplished.
by the numbers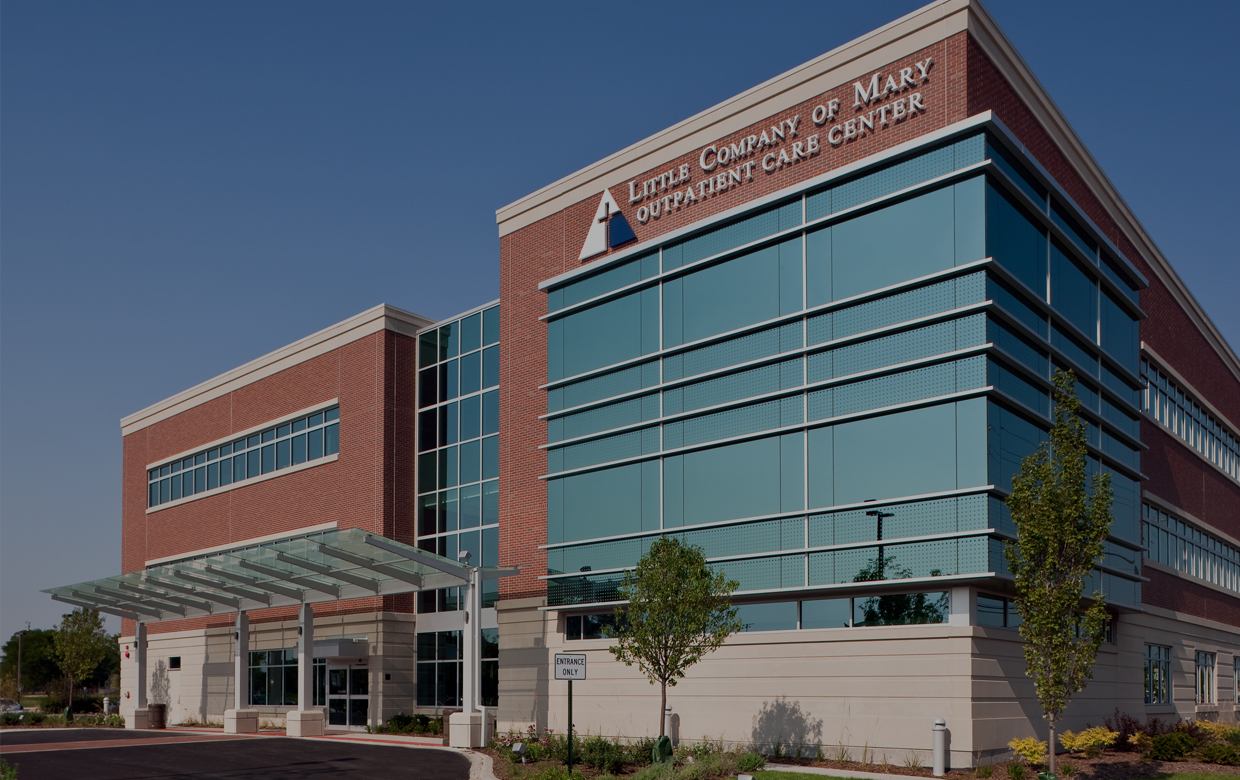 We are committed to bringing a new level of accountability to the practice of architecture, interior design, and planning. Our design solutions are modeled around the desired outcomes identified by our clients for building technology, financial performance, safety, productivity, and satisfaction. These solutions are based on evidence obtained through research and is known as "evidence-based design."
PFB conceptualized and aided in designing the new inpatient addition at Presence Saint Joseph Medical Center, the third Pebble Project in Illinois.
We share and compare knowledge with our peers through speaking, writing, and collaboration. We guide our clients through the process of measuring the performance of the buildings they construct and encourage them to share their findings within their industry.
We are committed to environmental awareness and are pleased to offer services for sustainable facility design. We believe sustainable design represents a greater commitment to the community and eco-region served by investing in the health of the environment, population and its resources.
In addition, sustainable design offers an increasingly sophisticated model for energy efficiency, building technology and material usage, all of which can have positive long term financial and operational benefits.
Our goal is to help facilitate a vision for sustainable design by establishing best practices and measurement for success and branding. Avenues considered might include LEED certification, self-certifying Green Guide for Health Care or simply creating a customized level of sustainable design and practice.
We have successfully completed multiple IDIQ contracts with the Department of Veterans Affairs. We pride ourselves on providing our customers with excellent service, which has led to repeat IDIQ contracts. Our breadth of experience, including challenging multi-phase projects, allows us to meet any challenge your facility may have.
PFB VA IDIQ Experience includes:
2006 Jesse Brown VA Medical Center IDIQ - $2M fee
2008 Jesse Brown VA Medical Center IDIQ - $2M fee
2011 Edward Hines Jr. VA Hospital IDIQ - $2.5M fee